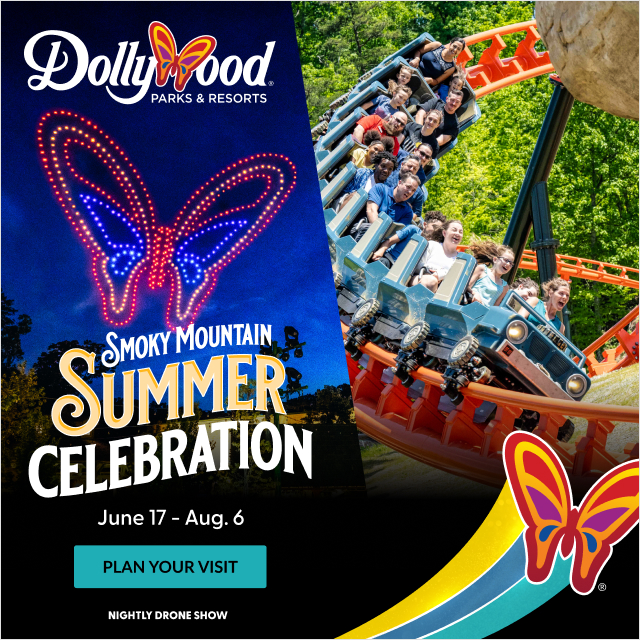 Register to win a pair of 1 day passes to Dollywood
*good for the 2023 season.
Get more info and buy tickets HERE.
About Dollywood:
Dollywood is more than just a world class theme park. It's the complete getaway for families looking to disconnect from the world's distractions and reconnect with each other while nestled in the beautiful Great Smoky Mountains. Dollywood's properties provide ample opportunity to overwrite life's daily stresses with new family memories.