Dick & Dave's Miracle Day is Friday, March 5th from 6:00 AM to 6:00 PM at the Q99 Studios on Electric Road in Roanoke. We will try to raise as much money as possible for the Children's Miracle Network Hospitals.
All proceeds will stay in our area to benefit the Children's Miracle Network Hospitals by providing critical medical equipment & services for the neonatal intensive care units and the pediatric units at Carilion Children's Hospital in Roanoke, Virginia Baptist Hospital in Lynchburg and Lynchburg General Hospital in Lynchburg.
TO MAKE A PLEDGE BY PHONE CALL THE MAGIC CITY AUTO GROUP PHONE BANK:
1-877-335-KIDS (5437)
TO MAKE A PLEDGE ONLINE: CLICK HERE
IF YOU WOULD LIKE THE LINK TO DONOTE, TEXT THE WORD
"miracleday" (ALL ONE WORD) TO 51555
---
OUR 2021 MIRACLE DAY SPONSORS:

 The Marquee Sponsor is Virginia Furniture Market/Virginia Furniture Market Kids & Teens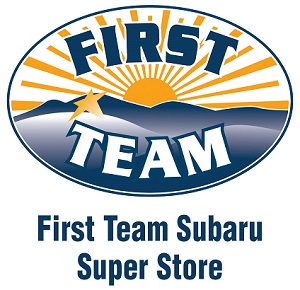 The Presenting Sponsor is First Team Subaru-Share The Love

 The Phone Bank Sponsor is Magic City Auto Group
 The Story Sponsor is Craft Automotive Group
 The Major Sponsor is Physicians to Children
  Our Day Sponsors are the following:
 Planet Fitness (Roanoke)
 Puzzled Car, Bike & Truck Show (Lynchburg)
Our Hourly & Half Hour Sponsors are the following:
Mountain Roofing (Roanoke)
Greiff Brothers, Inc. (Lynchburg)
Seven Hills Coin & Jewelry (Lynchburg)
2021 Miracle Kids:

Madison Rogers
Parent's Name: Amber and Joseph Rogers
Hometown: Lynchburg, VA 
Diagnosis: Cerebral Palsy  
Story: Madison, who was born premature at 29 weeks and cared for at Virginia Baptist Hospital NICU. Amber(Madison's mother) had gestational hypertension. On admission, Amber named her feisty Madi because she was instantly a fighter, even pulling out her lines when she was "over" them. Madi spent a total of 89 days in various medical facilities when she was born, including Virginia Baptist Hospital, UVA Children's, and Duke Children's, all CMN Hospitals. She is eight years old and a thriving 1st grader that loves to play music and take dance classes. She attends school in person. Madison has Cerebral Palsy and limited mobility. She is in a wheelchair and multiple follow-up care appointments with her specialists throughout the year.
Chris & Riley LeFew
Parent's Name: Leisa LeFew
Hometown: Woolwine, VA
Chris and Riley were born at 31 weeks gestation at Carilion Children's Hospital.  They spent approximately a month in the NICU there. They began having gastrointestinal issues early that were attributed to being premature, being on high iron formula and high iron vitamin supplements. By the age of 3 it was decided this was not the case and they were referred to Dr. Olazagasti at Carilion pediatric gastroenterology. He did test them but could not determine a cause. They began medical treatment of their symptoms. By about age 4 1/2 they began requiring hospitalization every 3 to 4 months for clean out procedures. As more and more of these hospitalizations occurred, they would tell me "Call the poop doctor I need to go to my hospital to make me feel better" At Carilion Children's they came to love Sarah and Melissa from child life. Chris and Riley do not have a diagnosis yet. It is known that they have a very redundant colon with more loops of large intestine than is normal and the large intestine is very sluggish to no motility ( the movement that pushes things through). Plus the upper portion of their gastrointestinal track also has some abnormality in its function. They have been seen at children's hospitals in Norfolk, Richmond and Columbus, Ohio but we prefer Carilion Children's Hospital.
Tripp Poats
Parent's Name: Wyatt & Christie Poats
Hometown: Roanoke, VA
Diagnosis: Acute Lymphoblastic Leukemia
Tripp was born on June 15, 2016 and was diagnosed three years later with acute lymphoblastic leukemia. Tripp quickly began with his treatment path which would be made up of a 30-day Induction and then 60-day blocks for the frontline portion of treatment. The first month or so was the hardest; for Tripp and his family as he felt bad and the medications, especially the steroids, slowly took their hold and made it very uncomfortable and painful for him to move. He had slightly higher traces of cancer blasts at his thirty-day sensitive test, so he was on the High-Risk "arm" of treatment.  This equates to more chemotherapy, more lumbar punctures, and additional therapy drugs.  Other than this setback, he has favorable genetics and has had very few chemotherapy "holds" as a result of low counts in his bloodwork. Tripp entered the Maintenance phase in mid-May 2020 and his trips to clinic are less frequent and generally monthly. Tripp's family has enjoyed a rise in Tripp's energy levels; he is much more outgoing and even self-confident with having greater command of his mobility and by feeling much better overall. Tripp began a pre-K program at a nearby school in August 2020 and is thriving there.