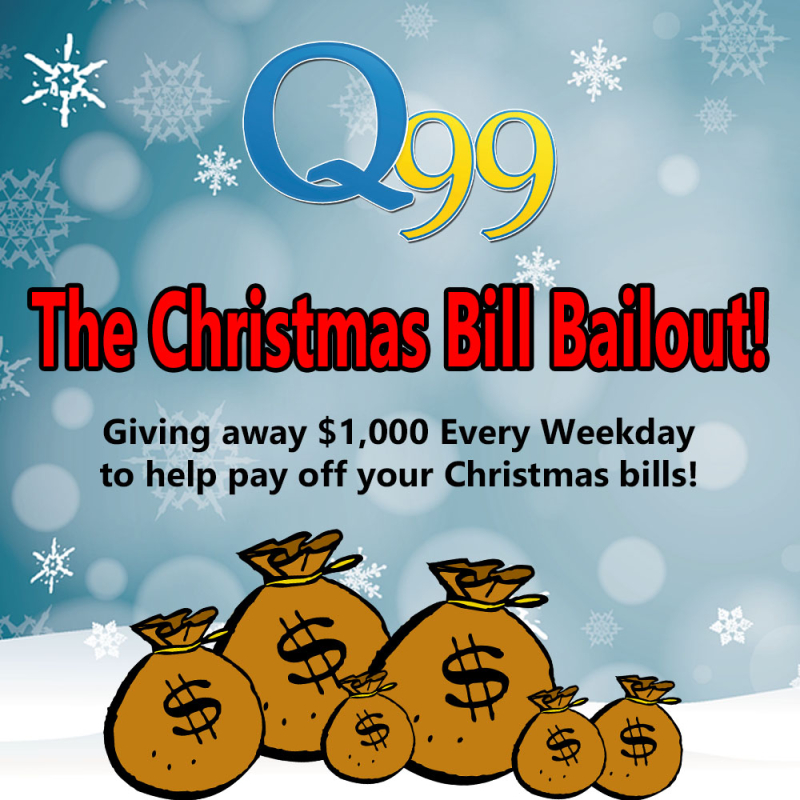 The Q99 Christmas Bill Bailout is brought to you by the Cundiff Heating & Air.
Giving YOU the chance to win $1,000 a day just by listening to Q99 while you work!!!
Here's How:
Step 1: Listen to Q99 at the top of the hour at 9A, 11A, 1P and 3P.
Step 2: When you hear the keyword for that hour, go to q99fm.com and click on the Christmas Bill Bailout banner.
Step 3: Enter the Keyword below. You have until midnight to enter that day's keyword!
Step 4: The next day, if you receive a call from an unknown number, ANSWER IT! You may just get the call telling you that you've won $1,000!!
Christmas Bill Bailout Official Contest Rules 2023
*Note: This is a national contest.