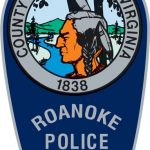 (from Roanoke County PD) On Saturday, at 11:42 a.m., Roanoke County Police Officers responded to a call of a suicidal adult male in an apartment in the 3800 block of Sunhaven Court. Initially, the officers were told the man had a knife. However, as the officers arrived at 11:45 a.m., the information was upgraded and the officers were informed that the man now had a gun. They were also told that the man's wife was trying to get the gun away from him. As officers approached the apartment, they could hear a disturbance inside and entered the apartment.
During the ensuing altercation, a single shot was fired by a county police officer. No one was injured as a result of the gunshot. The male was taken into custody and transported to a local hospital for a mental health evaluation. He is not being identified at this time. At present, no criminal charges have been placed. Per department policy, the officer was placed on administrative leave. The incident remains under investigation by the Police Department.###
The post Shot fired during domestic disturbance call in Roanoke County first appeared on News/Talk 960-AM & FM-107.3 WFIR.