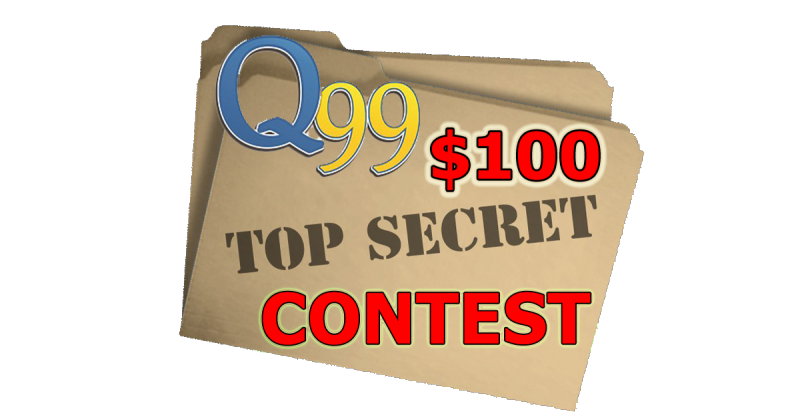 SHHHHHH! It's Q99's $100 Secret Contest and it's so secret, we're not talking about it on the air because it's only for special Q99 listeners like you! This is how it works:
Q99 will call out a listener's name and hometown 4 times a day Monday through Friday

Listen at 10am, Noon, 2pm and 4pm for your name

If you hear your name, call 540-389-0099 within 20 minutes and you win $100!

Fill out the form below, hit submit and you are entered. GOOD LUCK!