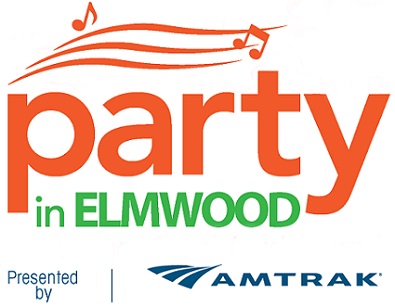 Party in Elmwood is the Best Beach Party in the Valley and it happens every Thursday night starting May 9th from 5:30 PM to 8:30 PM through September 25th. Admission is $5 per person at the gate. Kids under 12 are free! Enjoy music, friends, food, and drinks in the region's most vibrant and exciting destination: Downtown Roanoke. Bring your lawn chair and relax in Elmwood Park. No coolers, please.
Visit the Party in Elmwood Facebook Page for event updates due to weather.
2019 EVENT DATES:
8/29 – The Embers ft. Craig Woolard – Tap the Keg Night with Wicked Weed – Roanoke College Night
9/5 Jim Quick and Coastline – ROA Night
9/12 – Blackwater Rhythm & Blues Band – First Responders Night
9/19 – The Entertainers
9/25 – Special Wednesday night party to end the season with The Kings – Tap the Keg Night with Olde Salem Brewing – Radford University Night
For more information on Party in Elmwood visit them online at https://www.downtownroanoke.org/do/party-in-elmwood-presented-by-amtrak .